WCF is proud to announce the recipient of the Power of One Grant is ..The University of Newcastle's research project 'Brain Cancer & Cognitive decline: The acceptability of Cognitive Screening for Aboriginal people in NSW' 🧠 @UON_research @wollotuka https://t.co/UykrkuM3m7 #WCF
Twitter feed video.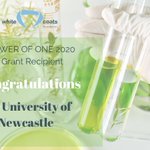 Ohh great to see @melinda_cruz! You definitely #wearawhitecoat. Thanks for all you to advance treatments and healthcare for premature and sick newborns and their families #research #consumerpower #patientsfirst #miraclebabies
Melinda Cruz
@melinda_cruz
On my desk this morning .. thank you @WhiteCoatsFound #iwearawhitecoat
Dr. Jennifer Devlin works in a laboratory setting & her work is focused on the core foundations of cancer biology. She talks about the rapidly expanding role for consumers to be involved in medical research 👀 Watch here https://t.co/TOmVqt0yxY #iwearawhitecoat @PeterMacRes
Twitter feed video.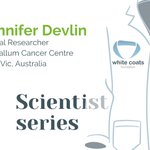 Load More...